Tiki MoonLight Tiki#12 Decanter
$60 ------------------ Each
shipping $7-10
SOLD OUT!!!!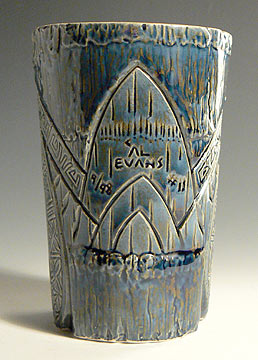 Individualy Dated! and Numbered w/ Custom# and Color# !!
-Example of Tiki#80 Mug Bottom-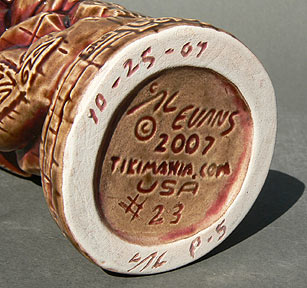 NOW AVAILABLE ! *** The DELUXE !!
CUSTOM MUG!!!
Individually Painted by CrazyAL to Match the Original
<------ ------>


Check Availability before Ordering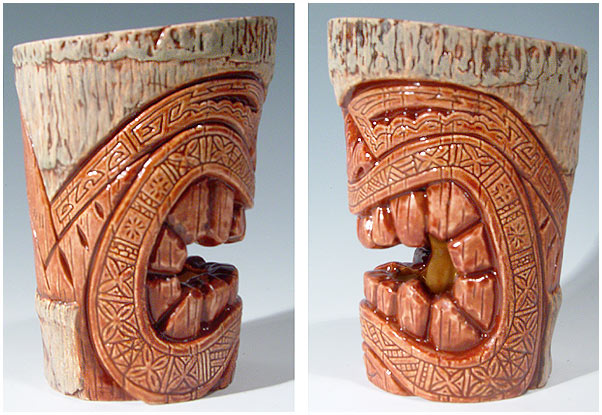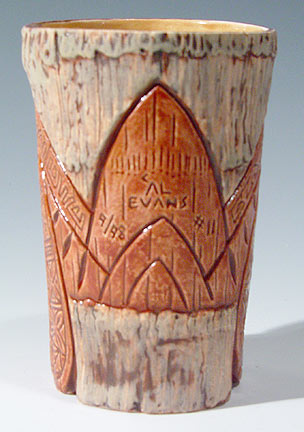 Made to Order
4 - 6 Weeks
***



This mug is a replica of the original sculpture carved in Oct. 1998.
This original sculpture, was Commissioned for a 'Tiki Art' Show. The 12th palm tiki sculpture by CrazyAL, "Hula Lover", is the second of CrazyAL's works to take Tiki into the relm of Fine ART.

Read About it HERE:
'CrazyAL's Tiki Corner' With #12 in Tiki Magazine!!



MORE OF CRAZY AL'S HANDY WORK AGAIN!
CrazyAL has sculpted this highly detailed replica himself. He has detailed this pieces completely. An outstanding job has been done in the production of these complex pieces. All the varied texture of the original sculptures are clearly seen, perfectly recreating CrazyAL's manic style of sculpting.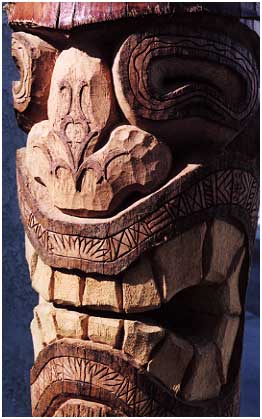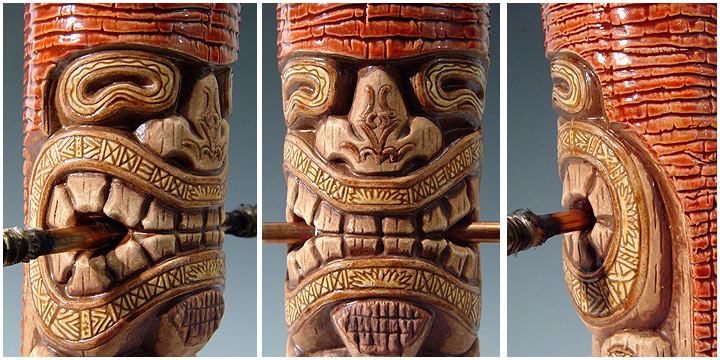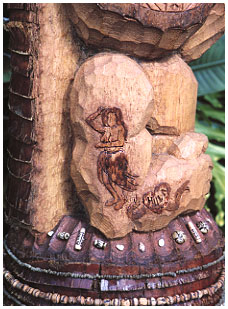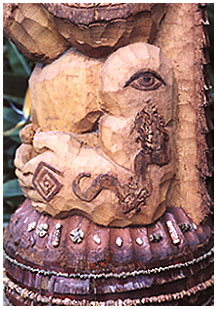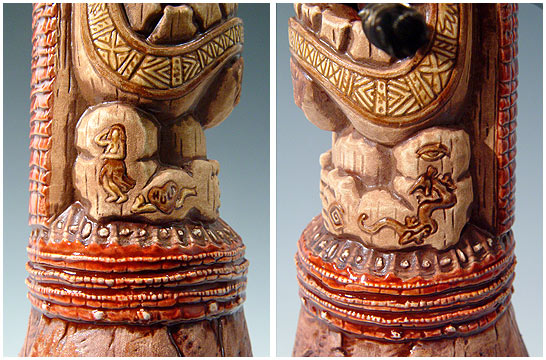 Check Out Tiki#11
Individualy Dated! and Numbered w/ Custom# and Color# !!


Custom Deluxe Tiki#12
$400 ------------------ Each
shipping $13


Custom Deluxe Tiki#11
$200 ------------------ Each
shipping $10



Order Tiki#11 & 12 T-Shirts! By Clicking the Shirts: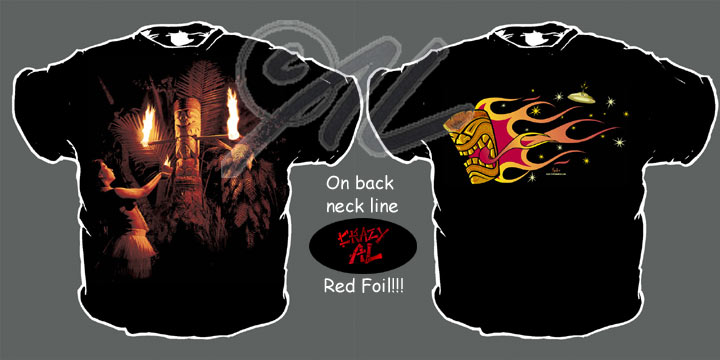 check out Tiki#12! and click here
The Twelfth and Eleventh palm tiki sculpture by CrazyAL, were proudly honored on the tenth anniversary of their debute with Tiki #13 at
Bahooka!! click here





Proudly made in USA
by
CrazyAL's Bone Productions




---
||| HOME |||

||| mail order info |||

||| light switch covers ||| dashboard dollys |||
||| other tiki products ||| cool links |||

||| e-mail CRAZY AL |||